Así despiden amigos, artistas y famosos a Chester Bennington por redes sociales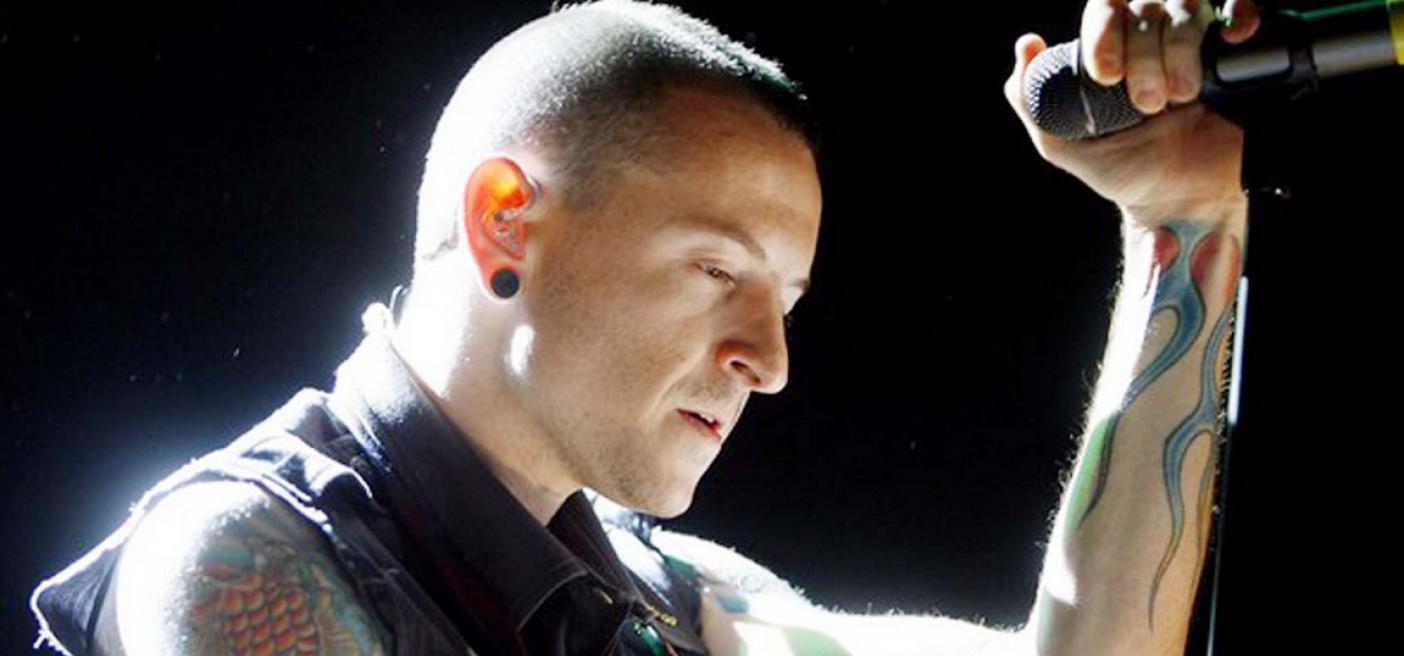 La noticia del suicidio de Chester nos conmovió a todos, sin dudas es una persona muy influyente y su paso por el mundo fue muy marcado.
A continuación les compartimos los saludos de muchos artistas de rubros muy distintos.
Actores, músicos de géneros totalmente distintos e incluso youtubers lamentan la muerte de Chester .
Realmente nos quedamos muy sorprendidos de algunos de los artistas que figuran en la lista.
So sorry to hear the news about Chester Bennington. Sending so much luv, strength & light to his family, kids & @linkinpark ohana.

— Dwayne Johnson (@TheRock) July 20, 2017
Chester was an incredible human being and will forever touch our lives. We're proud to call him our friend and we will…

Publiée par Slipknot sur Jeudi 20 juillet 2017
Rest in Peace, Chester Bennington. Since it's Friday, here's a flashback to Disturbed & Chester covering "Walk" at Ozzfest 2001.

Publiée par Pantera sur Vendredi 21 juillet 2017
— LINKIN PARK (@linkinpark) July 20, 2017
Shocked and heartbroken, but it's true. An official statement will come out as soon as we have one.

— Mike Shinoda (@mikeshinoda) July 20, 2017
Heartbroken

— Dave Phoenix Farrell (@phoenixlp) July 20, 2017
Rest in peace, Chester. So tragic. Bless you and your family.

— Tom Morello (@tmorello) July 21, 2017
Gracious, kind & humble. A rare combination in Rock & Roll. Deeply saddened… pic.twitter.com/cVtNEzrjHD

— Lars Ulrich (@larsulrich) July 20, 2017
An avalanche of emotions & feelings; sadness; anger; confusion; loss; heartbreak. I could go on.… https://t.co/lrxDTTjKZd

— Slash (@Slash) July 20, 2017
I remember Chester.I remember my first exposure to him.We were playing a show in Pittsburgh, I think, (location…

Publiée par Disturbed sur Jeudi 20 juillet 2017
RIP to Chester Bennington and my sincerest condolences to his family, friends, and the Linkin Park family. Truly unique, humble frontman.

— Justin Timberlake (@jtimberlake) July 21, 2017
So sorry to hear the news about Chester Bennington. Sending so much luv, strength & light to his family, kids & @linkinpark ohana.

— Dwayne Johnson (@TheRock) July 20, 2017
"When life leaves us blind, love keeps us kind." – Chester Bennington. Rest easy sir. pic.twitter.com/RLhmf0UR0B

— Nickelback (@Nickelback) July 20, 2017
Ihope you find peace in the next life Chester @ChesterBe Life is hard,everyone battles demons.I want everyone here to know you are not alone

— Lzzy Hale (@LZZYHALE) July 20, 2017
Hope this Chester Bennington news isn't real

— Zach Myers (@ZMyersOfficial) July 20, 2017
… @TheBrentSmith On what would have been Chris Cornell's 53rd Birthday… This is so unbelievably sad. https://t.co/aDsY0JO295

— SHINEDOWN (@Shinedown) July 20, 2017
Devastated to hear about @ChesterBe @linkinpark very sad day,prayers out to his family

— Adelitas Way (@adelitasway) July 20, 2017
Honestly, Chester's an old friend who we've hung with many times, and I have friends who are extremely close to… https://t.co/ouYoGIiZiD

— Brian Welch (@brianheadwelch) July 20, 2017
R.I.P Chester Bennington
My thoughts are with his family & friends today
He & @linkinpark are the kindest folks you could ever hoped to meet pic.twitter.com/abS1e4t3Oi

— Ryan Adams (@TheRyanAdams) July 20, 2017
We are absolutely stunned and heartbroken by the news of Chester's passing. We had the pleasure… https://t.co/E8quCowKYA

— Simple Plan (@simpleplan) July 20, 2017
Just shocking…this is the man that just sang Hallelujah at Chris Cornell's funeral 2 months ago…Life is precious & fragile #RIPChester pic.twitter.com/U055as4CQL

— Mike Portnoy 🤘 (@MikePortnoy) July 20, 2017
Stunned and heartbroken. RIP. pic.twitter.com/cKPmG6xKsT

— Matt Tuck (@MattieValentine) July 20, 2017
Estoy en shock. No sabeis lo importante que es y ha sido para mi Linkin Park en mi vida. No me lo creo. Descansa en paz Chester.

— elrubius (@Rubiu5) July 20, 2017
We are deeply saddened by Chester's death. We loved him. Our condolences to Chester's family, Linkin Park, and all of their loved ones.

— My Chemical Romance (@MCRofficial) July 20, 2017
— Avenged Sevenfold (@TheOfficialA7X) July 20, 2017
GOD BLESS CHESTER BENNINGTON / 1976-2O17 – Condolences & PRAYERS of STRENGTH & LIGHT To HIM & HIS FAMILY – tBLSt SDMF pic.twitter.com/njP6scTQZG

— Zakk Wylde (@ZakkWyldeBLS) July 20, 2017
— Trivium (@TriviumOfficial) July 21, 2017
RIP CHESTER BENNINGTON. We can never know someone's pain. Prayers to his family in this tragedy. If you need help REACH OUT. @RollingStone pic.twitter.com/DmtWrHNgeY

— Paul Stanley (@PaulStanleyLive) July 20, 2017
Absolutely no words. Speechless and so sad #RIPChesterBennington . I am such a fan.

— John Cooper (@johnlcooper) July 20, 2017
I'm beyond speechless. Sending prayers to Chester's family and @linkinpark @mikeshinoda

— Michael Einziger (@MichaelEinziger) July 20, 2017
Is there any chance It's not true? I don't want to accept it. #chesterbennington

— Oliver Sykes (@olobersyko) July 20, 2017
https://twitter.com/andyblack/status/888101930937053185
RIP Chester B.

— Duff McKagan (@DuffMcKagan) July 20, 2017
no words. so heartbroken. RIP Chester Bennington.

— Imagine Dragons (@Imaginedragons) July 20, 2017
RIP Chester. Tragic ending. Condolences his family and friends and Linkin Park 🙏🏾

— Chance The Rapper (@chancetherapper) July 20, 2017
Oh dear God. Massive R.I.P to Chester Bennington of @linkinpark this BREAKS OUR HEART. Suicide is the devil on earth walking amongst us 😞

— OneRepublic (@OneRepublic) July 20, 2017
https://twitter.com/JordanFish86/status/888103877551063040
Chester was one of the kindest men I've had on my show. My heart breaks for his family and friends. He will be missed terribly.

— Jimmy Kimmel (@jimmykimmel) July 20, 2017
Sad fucking day.

— Jack Barakat (@JackBarakat) July 20, 2017
Each time I was lucky enough to be around @ChesterBe, he was an encouraging, positive force. Rock and roll will never fill the space he left pic.twitter.com/asceRPvEuX

— William Ryan Key (@williamryankey) July 20, 2017
Chester it was truly a pleasure, thank you for sharing your greatness… #RIP #LinkinPark 🙏🏿

— King Push (@PUSHA_T) July 20, 2017
https://twitter.com/RonnieRadke/status/888100195250077696
… & maybe at times made more vulnerable by it? i don't know. life can be relentless. heart hurts for Chester's family/band/friends/fans.

— hayley from Paramore (@yelyahwilliams) July 20, 2017
My heart is shattered. I can't fucking believe this is real. Crying writing this now. Destroyed. pic.twitter.com/MeEBJD9gi3

— Neon Future Aoki (@steveaoki) July 20, 2017
Painful Day. So sing the pain away. Thank you, Boston. Love you all.#stonesour #hydrogradtour https://t.co/ItwKMBxiEb

— Panickin' Skywalker (@CoreyTaylorRock) July 21, 2017
I am in tears.Chester just told me how happy he was…..He was such a sweet and talented man……Ifeel so sad for his family,band mates and fans

— xxıS ıʞʞıN (@NikkiSixx) July 20, 2017
Mental health is no joke. We have to destigmatize the conversation around it.

— pw (@petewentz) July 20, 2017
The news about Chester Bennington is devastating. My thoughts and prayers are with his family, friends and @linkinpark. Such a tragic loss

— Ryan Seacrest (@RyanSeacrest) July 20, 2017
This was just a couple months ago. Absolutely speechless. #RIPChesterBennington pic.twitter.com/LtHR9GUlMo

— apl.de.ap (@apldeap) July 20, 2017
Paul Stanley condena el abuso policial por la muerte de un ciudadano afroamericano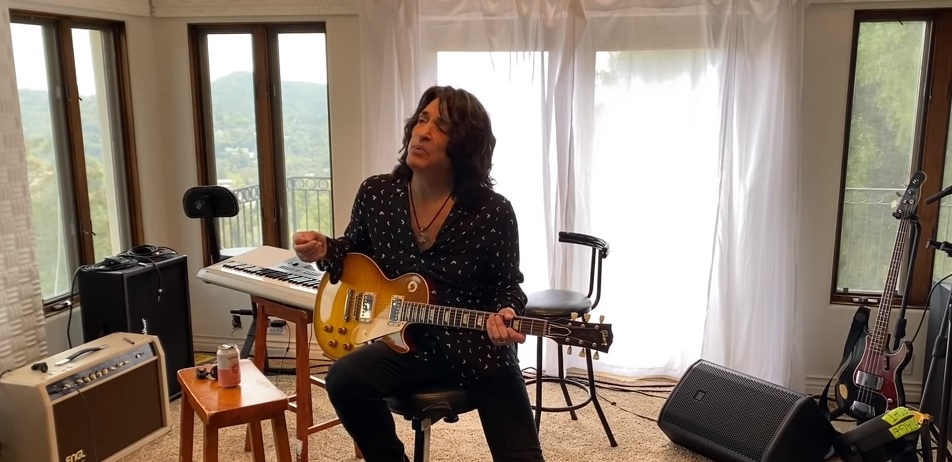 Un caso de abuso policial revolucionó las redes sociales. El ciudadano afroamericano George Floyd murió luego que un agente policial lo presionara con su rodilla alrededor del cuello. A pesar que pidió piedad, no le hicieron caso y luego de unos minutos quedó inmóvil. Diferentes famosos se pronunciaron acerca de este hecho, esta vez, el líder de Kiss, Paul Standey , no se quedó callado.
A través de su cuenta de Twitter hizo esta declaración:
"Estoy disgustado y desmoralizado por los recientes videos e incidentes de fanatismo flagrante, perfil racial y lo que claramente parece ser el asesinato a sangre fría de un hombre negro. El sentido El miedo, los ataques y la falta de justicia para los perpetradores, que es una parte interminable de la vida diaria de las personas negras, está más allá de mi capacidad de imaginar".
"Cuando una mafia armada de personas blancas puede asaltar un edificio del gobierno sin repercusiones o consecuencias, se necesita poca imaginación para prever el resultado de ese mismo escenario si la multitud hubiera sido negra. Demasiados han perdido el foco en lo que es ilegal y se han vuelto completamente ciegos ante lo que es inmoral. Tenemos que ser mejores que eso", se puede leer en el post.
We have to be better. pic.twitter.com/viGWdG7dmo

— Paul Stanley (@PaulStanleyLive) May 28, 2020
La policía dijo que Floyd coincidió con la descripción de un sospechoso en un caso de falsificación en una tienda de abarrotes y que se resistió al arresto. Por otro lado, el departamento de policía de Minneapolis anunció que George Floyd falleció por un incidente médico. Las autoridades del estado y el FBI han abierto una investigación sobre esta muerte.
El oficial y tres compañeros fueron despedidos el martes del Departamento de Policía de Minneapolis , un día después del incidente.
Si aún no viste el video te lo dejamos por aquí:
Como sabemos,  la banda  Kiss, tuvo que postergar su gira por la seguridad y bienestar del público asistente. A través de Twitter, compartieron las fechas actualizadas de sus shows en Latinoamérica.
JUST ANNOUNCED! Rescheduled Latin American dates. Full details at https://t.co/VIzZXxrZjE pic.twitter.com/CnogL0rWpx

— KISS (@kiss) March 30, 2020
Acerca de Kiss:
Es una banda estadounidense de rock formada en Nueva York en enero de 1973 por el bajista Gene Simmons y el guitarrista Paul Stanley, a los que más tarde se unirían el batería Peter Criss y el guitarrista Ace Frehley. Conocidos por su maquillaje facial y sus extravagantes trajes, el grupo se dio a conocer al público a mediados de los años 1970 gracias a sus actuaciones en directo, en las que incluían pirotecnia, llamaradas, cañones, baterías elevadoras, guitarras con humo y sangre falsa.